Most people who decide to self-publish have no idea what they actually need to do to get their book into print.
Welcome to the new—or at least newly revamped—Incubation Press, a top-notch, boutique self-publishing house, with highly personalized services. My ridiculously talented team and I will walk you through seven simple self-publishing steps that cover everything from design to production and distribution. We can even create a website and online marketing campaign for you that work in conjunction with your book in terms of look, feel and message.
With us you actually get to communicate in person, or at least over the phone, with a editor-and-design team of humans rather than a dashboard. And I'll be there as your personal project manager and advocate every step of the way.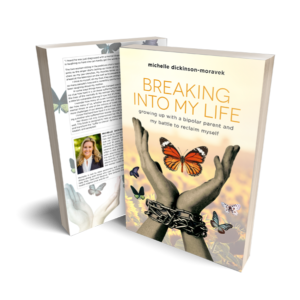 You can even check out our first project, a moving book about growing up with a bipolar mom called Breaking Into My Life. I'd love to tell you it's hot off the presses, but it's so new that we just finished copy editing and are still designing the interior pages. On the other hand, author Michelle Dickinson-Moravek's website about her book and her topic of mental health, which we designed and developed, has already launched. And it's as gorgeous as it is informative.
Whether you've finished your manuscript or just beginning to think about writing a book, we want IncubationPress.com to shed some light on what to expect when you self-publish your book. That's why the end of each of our seven simple self-publishing steps includes not-to-be-missed tips. Whether you decide to work with us not not, the scads of information at Incubation Press will help guide you through the process when you're ready to self-publish. You'll not only find out what to do, but when to do it as well.
So check it out. And if we can help on the publishing—or the writing—front, just give us a holler. The easiest way is to email me: linden@IncubationPress.com (or linden@OneStopWritingShop.com).
Happy writing and happy publishing!
Please follow and like us: