Journalist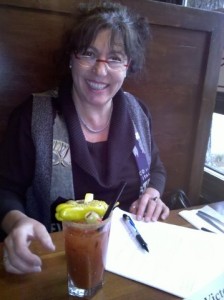 Formerly Special Features Editor for the Los Angeles Times Magazine and Associate Editor for the Ladies' Home Journal, Linden has written for the Reader's Digest, Cosmopolitan, Ms., Self, Redbook, Parents, US, TV Guide, SF Weekly and for five years wrote a bimonthly column for Woman's Own magazine.
Whether working as a ghostwriter or a co-author, Linden uses her experience as a national magazine journalist and her journalistic interviewing skills to extract the information and the story. She weaves those words together into a tapestry, then rewrites them just enough so they sound like you—only better.
Linden not only empowers writers—she helps them publish and launch their books.
Linden jump-started her journalism career by securing an assistant editorship on the Ladies' Home Journal with nothing more to show than a couple of magazine clips and a B.A. in Creative Writing. Within a year, she had been promoted to associate editor.
While at LHJ, she wrote and edited features and celebrity profiles, penned a travel column as well as travel features, and oversaw the production of special inserts.
Deciding to return to California after three years in Manhattan, she moved to The Los Angeles Times Magazine as special features editor, where she edited and wrote for another three years before opting for a freelance career.

Here's a sampling of some of her clips. She has more now than when was sending out her "favorites" (the only ones she had). The files below are in .pdf format. You will need the Adobe Acrobat Reader to view them. Click here to download Acrobat.

Profiles
She Says Her Job Is Murder, and She's Not Kidding – 1.3mg
Dustin Hoffman's Little Friends – 1.5mg
Steven Spielberg's Close Encounter With the Past – 2.7mg
The Pelican Brief – 1.5mg
Now A Multi-Millionaire! – 1.3mg

Features
Have Trunk Will Travel – 3.6mg
"ER" Behind the Scenes – 3.2mg
Evicting the Super: Tenants Battle Harassment – 1.9mg
The Other Ladies of the Night: The Women Who Work Vice – 4.3mg
But What's a Fuzzy Navel? – 1.8mg
Cellar Rats – Knee Deep in the Crush – 1.2mg
Travel
Alaska's Secret Garden – 2.4mg
Travel Talk – 1.8mg
Salt of the Earth – 1.0mg
The Secrets of Sicily – 2.1mg
Columns (Women's Own Magazine's "Women Doing it Their Way")
Nov. 2002 – 1.7mg
Nov. 2000 – 1.8mg
Sep. 2000 – 1.8mg
Nov. 1998 – 1.7mg